Our Spring 2015 concert "Sounds of the Spirit" will feature the music of John Rutter, Alice Parker and a premiere of "Ave Maria" by our very own Alfred Fedak in memory of a long time BHOS member and supporter, Frances Pallozzi featuring Frances Pallozzi Whitman as soloist.
The concert will also include "Melodious Accord" by Alice Parker: a collection of Early American Folk hymns; "Feel the Spirit" an arrangement of Spirituals by John Rutter as well as our Vocal Scholarship Award winners.
The concert is scheduled for 3 pm, Sunday May 10th at First Reformed Church of Scotia NY.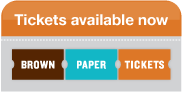 Thank you to everyone who've made our many past concerts successful!  Visit our Archive to read articles and view photos of past performances.